UVA joins CTSA Awards Program
Congrats to our Southern friends!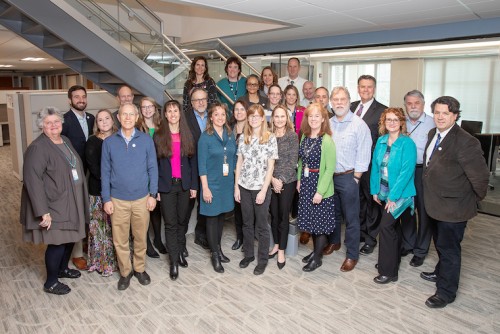 iTHRIV, the Integrated Translational Health Research Institute of Virginia, has received nearly $23 million in support from the National Institutes of Health's Clinical and Translational Science Awards (CTSA) program.
Based at UVA, iTHRIV is a statewide collaboration that aims to promote interdisciplinary research, with the goal of translating scientific discoveries into new treatments and enhancing how doctors provide care. It seeks to improve the process of research and to benefit underserved populations.
Visit iTHRIV online at www.ithriv.org.
Read more at www.newswise.com.